Tree Generator by Wiskered (v.0.5) (in developing)
With this handy tool, you can generate hundreds of different low poly trees! There are over 20 settings in the generator to create your own low poly tree! "Tree Generator by Wiskered" makes it easier and faster to create games, 3D scenes and more, where low poly graphics are used. Do not limit yourself in creating unique natural areas, forests, jungles, etc. Use "Tree Generator by Wiskered"! 

С помощью этого удобного инструмента вы можете генерировать (создавать) сотни различных low poly деревьев! В генераторе более 20 настроек для создания собственного низкополигонального дерева! "Tree Generator by Wiskered" упрощает и ускоряет создание игр, 3D-сцен и многого другого, где используется низкополигональная графика. Не ограничивайте себя в создании уникальных природных территорий, лесов, джунглей и т.д.  Воспользуйтесь «"Tree Generator by Wiskered"!

Anything you create with this tool is obviously all yours (even for commercial use).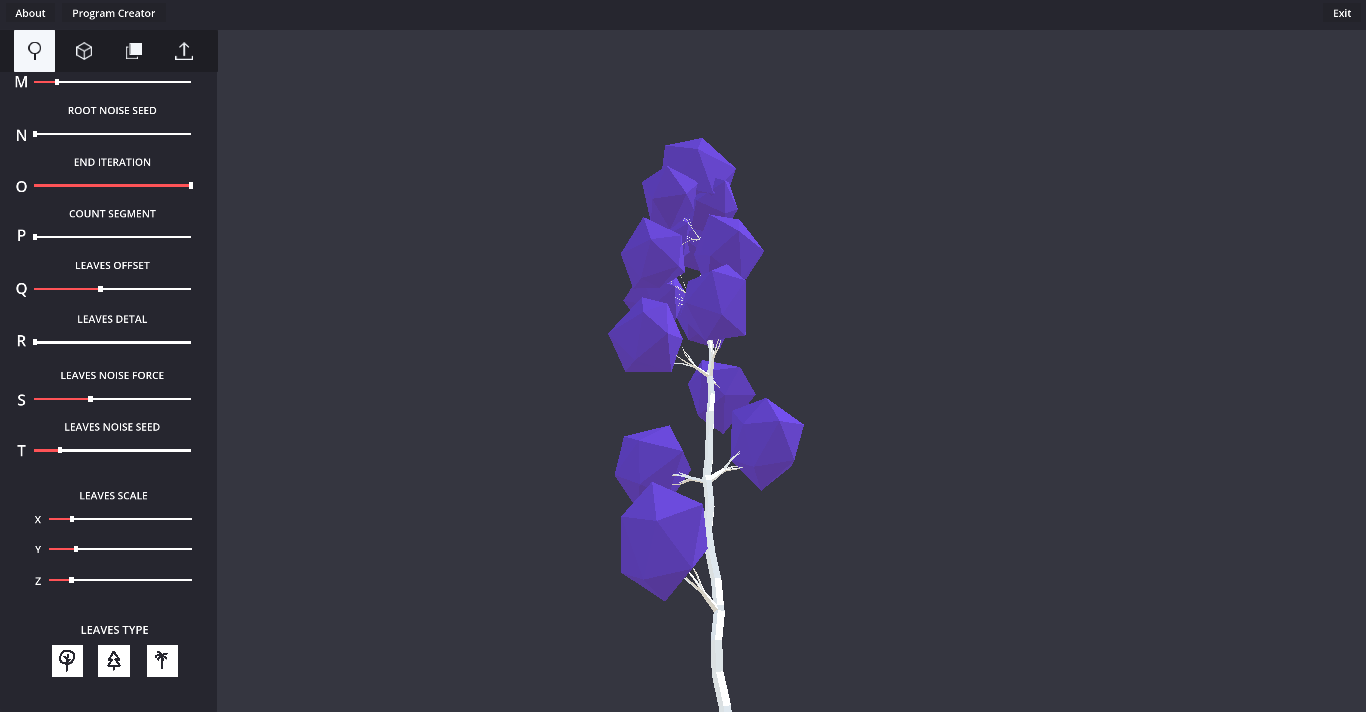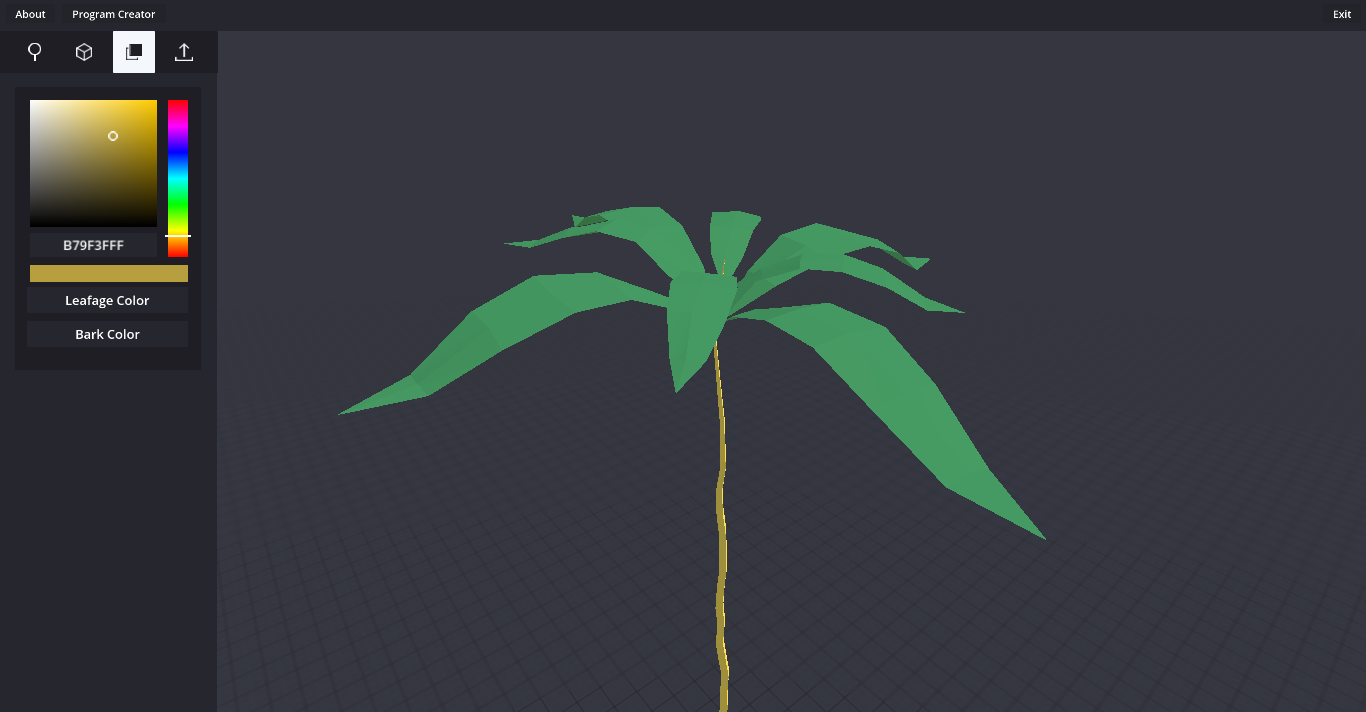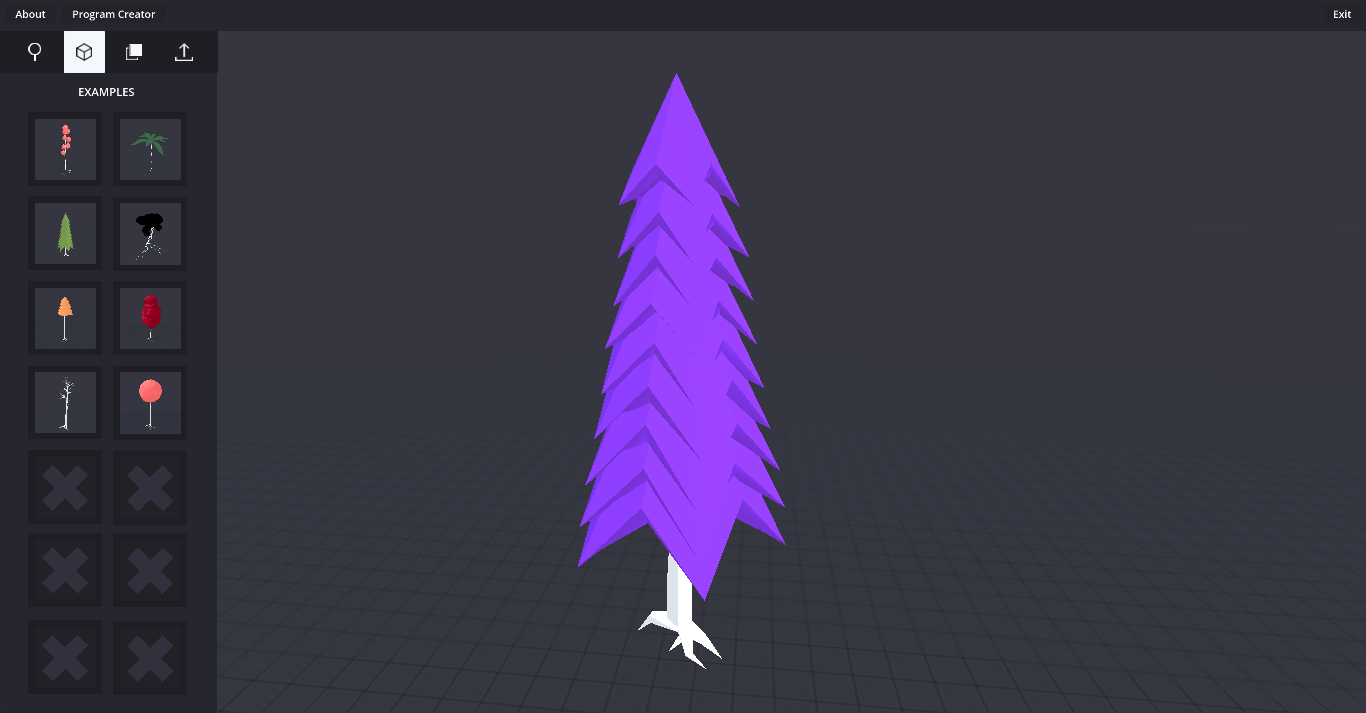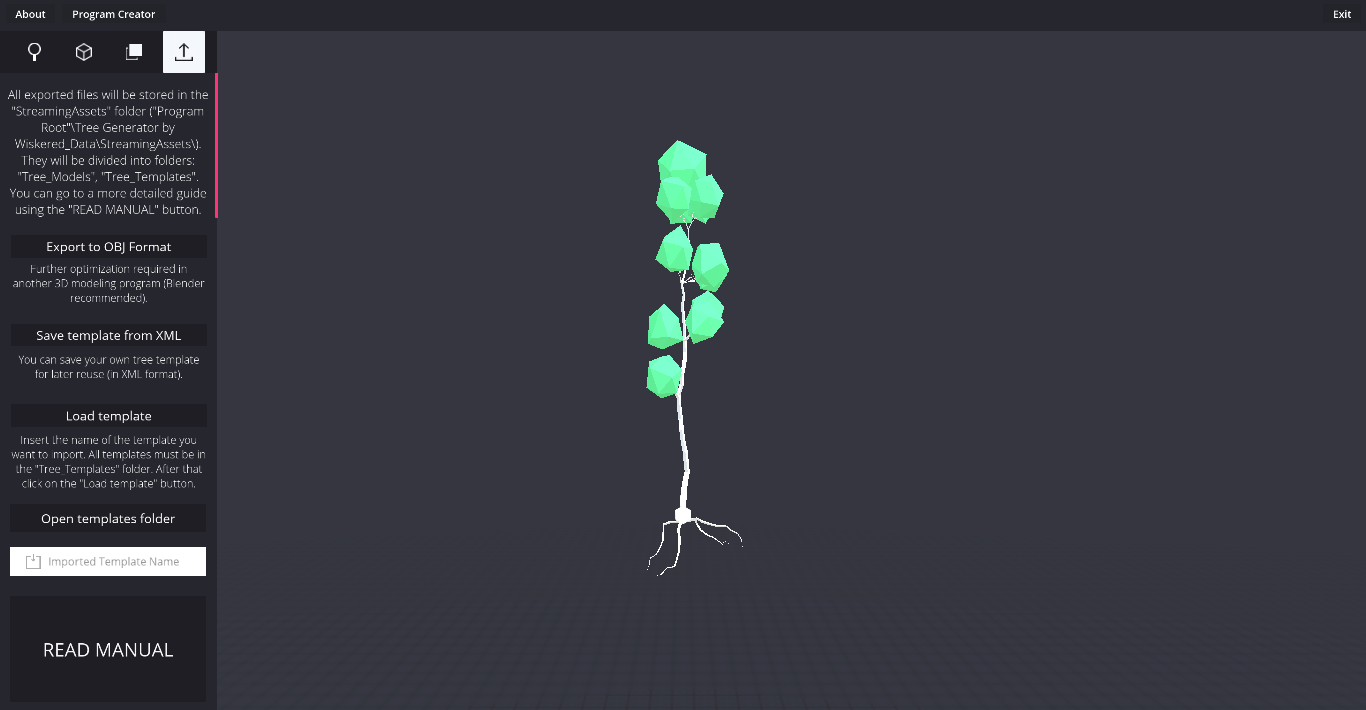 After export, the model will be in (Tree Generator by Wiskered\Tree Generator by Wiskered_Data\StreamingAssets\).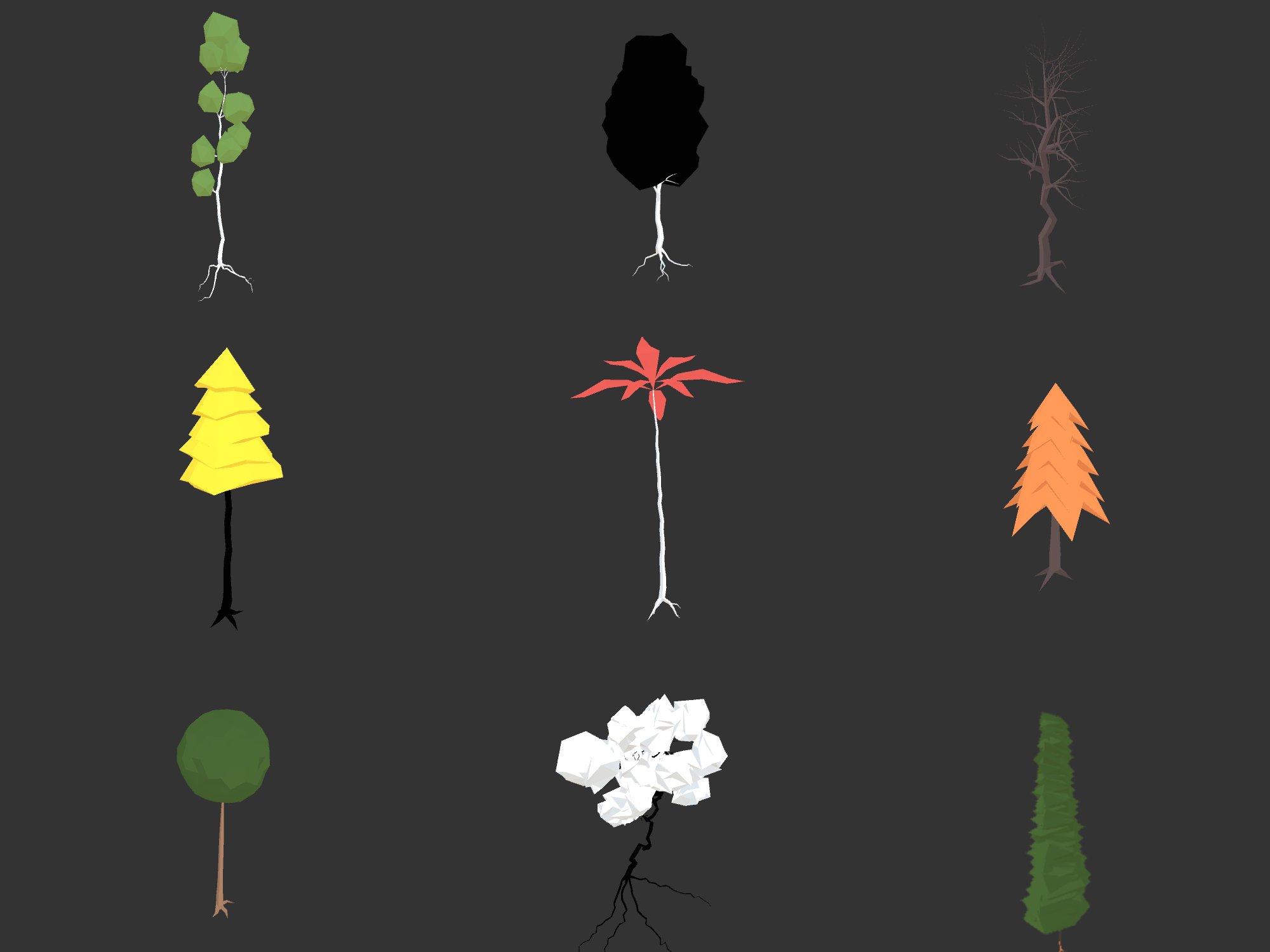 Exported to OBJ format. In any editor you can edit the tree


Discover a beautiful place that is carefree and full of holiday peace. Find treasure and magic mushrooms that will give you access to the most interesting locations. Collect raw materials that you will use on the Magic Crafting Table. Arrange the garden space at your discretion. Make friends with fancy inhabitants and collect butterflies!
-------------------------------------------------------------------------------------------------------
Tree Generator by Wiskered is DRM-free, which means using the program requires no internet connection and you can create unlimited local back-ups or share the software between multiple of your computers. This also means however that we can't revoke access, refunds are only offered when the software doesn't work as intended. Please see the Itch.io terms of service for more information.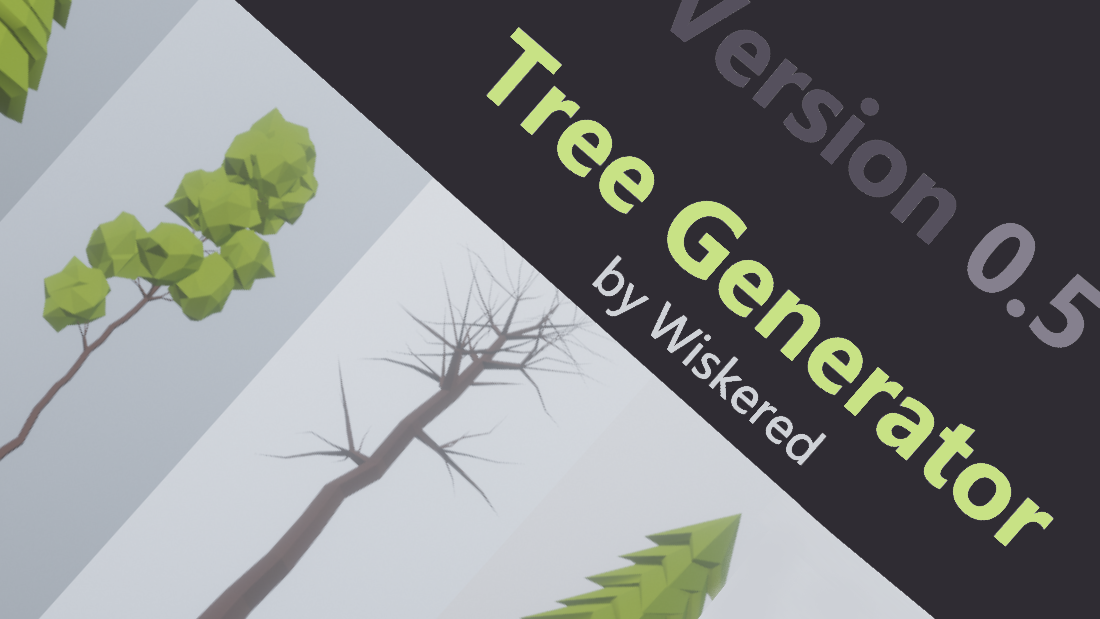 Thanks for using "Tree Generator by Whiskered"!